Fix & Play Day at Grove Adventure Playground!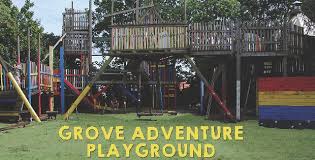 Saturday 14 April 2018, 10am – 4pm
18 Gordon Grove, SE5 9DT
The playground has been closed for a few years now but local volunteers have secured funding to re-open this great community space on Saturdays and during the school holidays.
With our spring opening approaching, Save the Adventure Grove volunteers want to start preparing by inviting the local community to come along with their friends, family and kids to get stuck in with another DIY day at Grove Adventure Playground. The last DIY in February was a great success. Local residents turned up to sand, de-weed, plant flowers, litter pick, and of course, play about on the wonderful giant play structure! Please join this next session and do it all again!