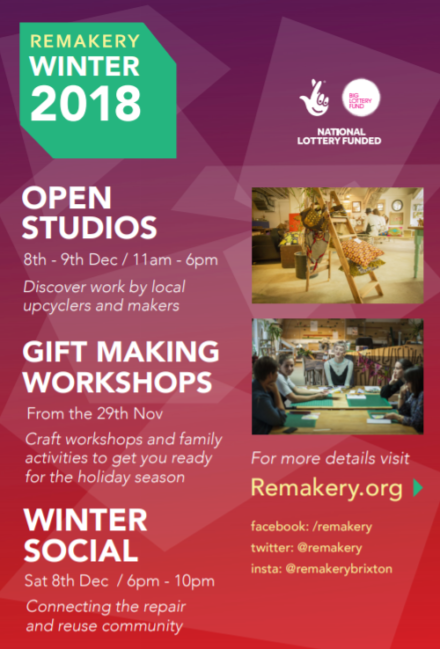 8 & 9 December: Discover work from local upcyclers and makers at the Remakery, an innovative community project on the Brixton/Camberwell border, based in a disused underground carpark.
The Remakery diverts valuable waste materials away from landfill and supports the local community in increasing their skills, confidence and employment opportunities.
As part of Camberwell Arts winter 2018 open studios, the Remakery is opening their doors so you can a look at what they do and discover work from local upcyclers and makers.
They will be open Saturday 8th December and Sunday 9th December 11-6pm. You will find the Remakery at 51 Lilford Road, London SE5 9HY.
For further information and a brochure of participating artists and designer-makers visit camberwellarts.org.uk.
You can follow the action on Instagram too at @CamberwellArtsFestival